Our easy flowing, mid-length wrap skirt rests and ties at the waist featuring hidden side pockets and both outer shell and lining in 100% luxurious Double Silk Georgette.
Fits true to size, designed for a loose, boxy fit. Model is 172.5cm/ 5'7.5" and is wearing a size 4.
100% Silk Double Georgette Mid length semi circular wrap skirt
Inseam side pockets
Dry clean only
ABOUT THE BRAND
Founded by Celeste Markey and Elizabeth Rickard Shah, Careste is the leading on-demand luxury brand whose mission is to #endfashionwaste. By making luxury clothing on-demand, Careste eliminates the excess time, costs, and materials traditionally used in the manufacturing of and storing mass-produced products.
Careste believes that disposable clothing plays a huge role in the fashion waste cycle which we can eliminate by choosing better. The Careste collection always comprises fabrics that are 100% natural, organic, and in many cases, biodegradable.
---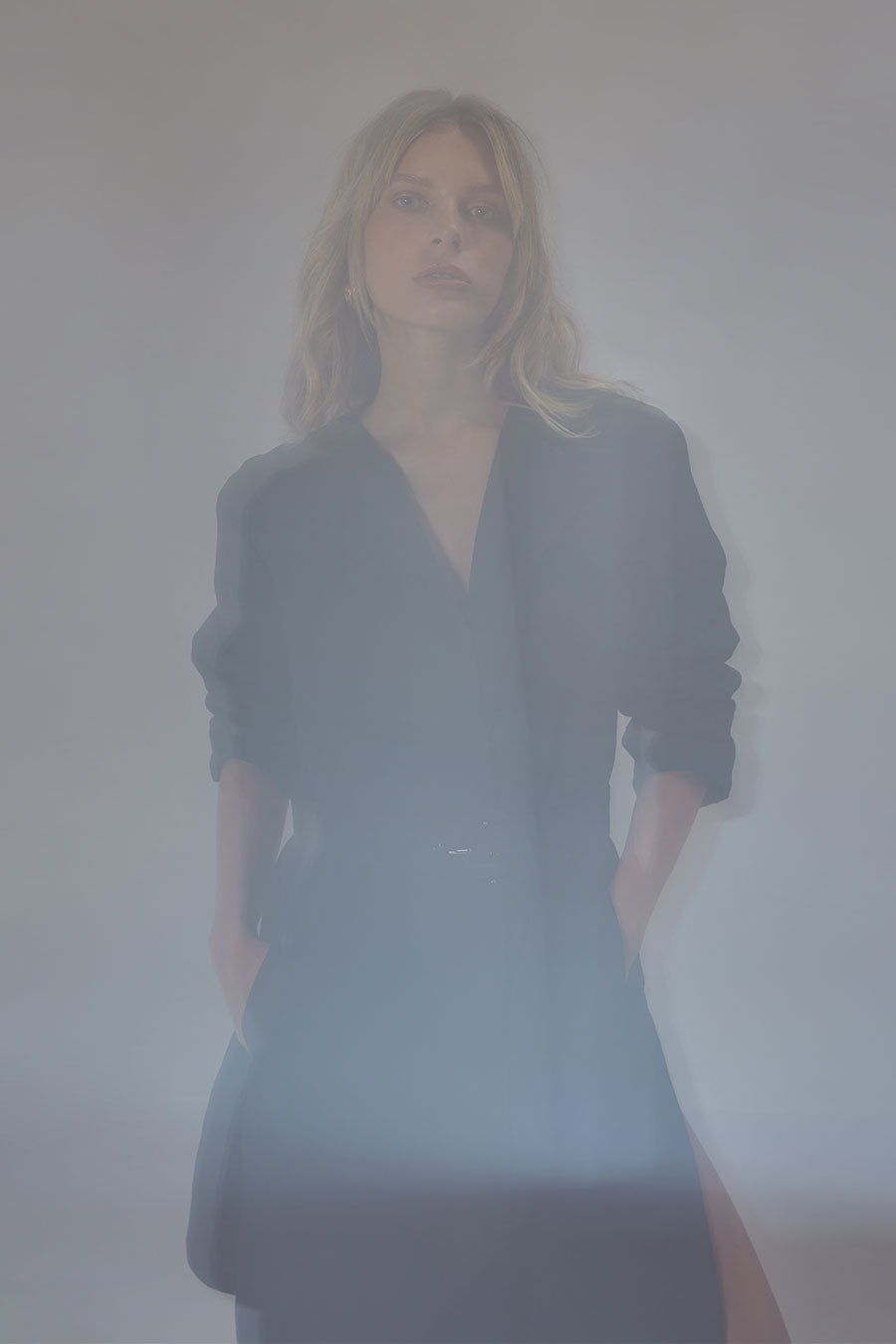 END FASHION WASTE
Careste is the leading luxury on-demand clothing brand that focuses on zero-waste, sustainable production to #EndFashionWaste. In on-demand production, items are not made until they are ordered, eliminating not just the excess production of clothing that could wind up returned or in a landfill, but also reducing carbon emissions from mass production and global shipping of unwanted goods.
CLOSED LOOP RECYCLING AND RESALE MODEL
Careste's innovative business model not only resells any returns, but also recycles any excess fabric or returned items into new and different fabrics for future suppliers to use.
BIODEGRADABLE, NATURAL, ORGANIC FABRICS
We believe that disposable clothes made of synthetic fabrics are a part of the fashion waste cycle which we can eliminate by choosing higher quality clothing. All of our fabrics are 100% natural, organic, and biodegradable.