DRAPED NECK BLOUSE | SPRING BOUQUET BLACK
Description

Care Instructions
Grace's maximalist draped neck silhouette in our signature Spring Bouquet print is the perfect layering piece for the changing climes.
100% Silk Georgette
Dramatic draped neck detail
Invisible back zipper
Model is 5'9" and wearing a size 4
Designed for an easy fit; Fits true to size
---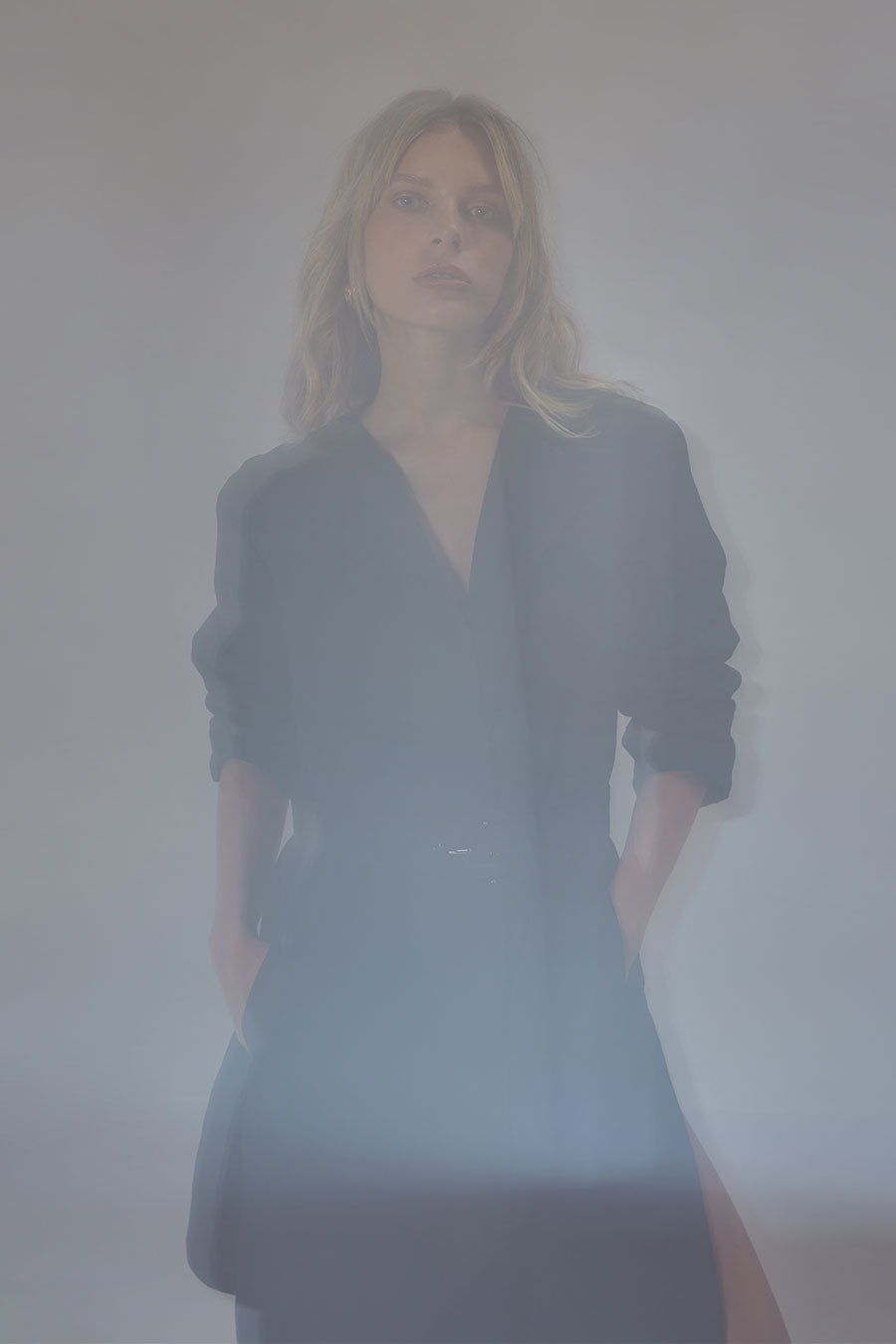 END FASHION WASTE
Careste is the leading luxury on-demand clothing brand that focuses on zero-waste, sustainable production to #EndFashionWaste. In on-demand production, items are not made until they are ordered, eliminating not just the excess production of clothing that could wind up returned or in a landfill, but also reducing carbon emissions from mass production and global shipping of unwanted goods.
CLOSED LOOP RECYCLING AND RESALE MODEL
Careste's innovative business model not only resells any returns, but also recycles any excess fabric or returned items into new and different fabrics for future suppliers to use.
BIODEGRADABLE, NATURAL, ORGANIC FABRICS
We believe that disposable clothes made of synthetic fabrics are a part of the fashion waste cycle which we can eliminate by choosing higher quality clothing. All of our fabrics are 100% natural, organic, and biodegradable.